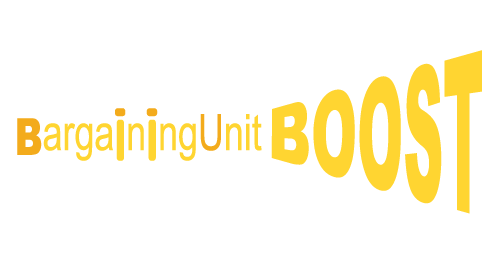 Editor's note: Bargaining Unit boost is a regular column in Education Forum featuring an OSSTF/FEESO Bargaining Unit and the job class(es) within that unit. OSSTF/FEESO, founded in 1919, has over 60,000 members across Ontario. They include public high school teachers, occasional teachers, educational assistants, continuing education teachers and instructors, early childhood educators, psychologists, secretaries, speech-language pathologists, social workers, plant support personnel, university support staff, and many others in education.
Among the more than 60,000 members represented by OSSTF/ FEESO, there are 1,100 support staff and professional educational support staff Members employed in 29 job classes at Conseil scolaire catholique MonAvenir, represented by Bargaining Unit 64 in District 32 Centre-SudOuest de l'Ontario. The name of the Bargaining Unit refers to the Board's former name—French-language Separate District School Board No. 64, created in 1998 upon the amalgamation of 13 local boards. In 1999, in the midst of all these administrative changes, employees of what was then the Conseil scolaire du district catholique Centre-Sud decided to join OSSTF/FESSO and since then these workers have been part of our Federation's diverse and dynamic community.
Members represented by Unit 64 work in the elementary and secondary levels, in 65 work sites within a 40,000- km2 territory, between Kitchener, Peterborough, Penetanguishene, and Niagara Falls (approximately the same size as Switzerland). The Board, and consequently Unit 64, are constantly evolving since additional schools are being built because of the growing popularity of French language education in Ontario. As we are reminded by Unit president Angèle Lacroix, the territory includes 17 English Language districts and more than half of the 124 provincial electoral ridings. Her Members are active in 15 Labour Councils in the south-western region of Ontario.
It is a very diverse Bargaining Unit. Some Members work 10 months a year while others work 12 months, some are assigned to a specific school, while others divide their time between several work sites. Job classes represented by Unit 64 can be grouped in four main categories: educational support (for example, teacher assistant, special education technician, early childhood educator positions), professional educational support staff (for example, social worker, psychometrist and speech and language pathologist positions), administrative support (for example clerk, library technician, accounting technicians, and school secretary positions) and technical support (for example, information technology technician and infographics technician positions).
Angèle is the only full time-released member working on behalf of her members; however, as mentioned by the Unit's treasurer and interim vice-president Rachel Desrosiers, the Bargaining Unit's executive went from five to 28 Members in order to better support Angèle, offer transparency, and reflect the needs of Members in all job classes. Some of the new Members are French-speaking new Canadians, therefore, the Bargaining Unit's work is crucial to support their integration into our society and the labour market. How is this all possible? Rachel and Angèle both identify the union work performed by their Members as being a vocation rather than a job, and is only possible with the passion of their core involved Members, which they refer to using the Franco-Ontarian expression "une maudite belle gang" (an awesome bunch).
In addition to protecting Members, Unit 64 is very much involved in the work of OSSTF/FEESO and in its communities. Over the past few years, the Bargaining Unit had a representative on almost every standing committee, council, and work group. Unit 64 also tried to expand the "Sacs à dos pour les familles francophones" program, in partnership with the United Way. The number of Francophone families benefiting from the program has significantly increased, from 80 to 540 during the last year. Currently, to honour International Women's Day our Bargaining Unit is collecting donations, feminine hygiene products, and other items identified by different shelters in the region, to be distributed to agencies, shelters, and food banks offering French language services in the community.
Although the pandemic posed challenges relating to member engagement, Unit 64 leaders found creative ways to overcome obstacles, for example, by moving regional happy hour (5 to 7) Member meetings outdoors, on a patio. The passion Angèle and Rachel refer to is clearly reflected in their engagement towards their Members, students and communities that they serve in building a better future. Indeed, they are an 'awesome bunch'!
At the time of writing Pawel Mazurek was an Election Organizer with OSSTF/FEESO, on secondment from his position as President of District 35's St. Paul University. Pawel is now an Executive Assistant in the Negotiations and Contract Maintenance department of the Protective Services division of OSSTF/FEESO.