Creative stimuli
A proven need during isolation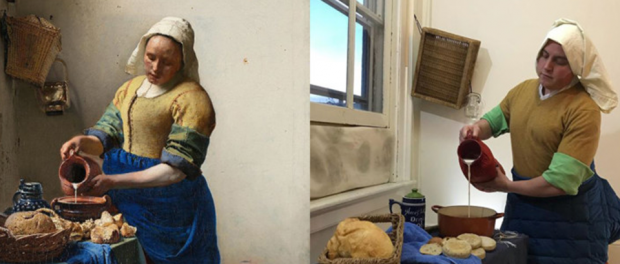 As I sit and write this article, it is hard to think of going on any outing, never mind a field trip.
As I cast my mind back to when I was in elementary and high school, a field trip was much anticipated. Getting away from the regular day-to-day environment was refreshing and hey, at the time it may have been lost on me, but I was even going to even learn something new.
The last couple of months has taught us that indefinite isolation can be very overwhelming, scary and unpredictable. However, it has never been so evident as now, that the arts can truly be a remarkable way of helping get through these times.
Online performances from musical artists are available daily brought to us online streaming. From singer songwriters projecting from their living room through their mobile devices to a five-time Grammy Award nominee, Andrea Bocelli performing his Music For Hope concert at the Duomo di Milano. And to note, this performance was not only the biggest classical livestream event in the website's history, but also its biggest musical livestream of all time.
Local music venues also began at home viewing sessions. Toronto's Queen Street West Rivoli, for example, began "Rivoli Home Sessions" available through its Instagram page @rivolitoronto. Where different artists take over every day for live performances from their homes.
We saw the art world virtually opened its doors to the public, such as the AGO from Home. A new way to enjoy the museum from your home, bringing you into the building virtually through unique access to stories and experiences.
And what has appeared to be a lot of fun was a challenge made by Los Angeles-based Getty Museum that asked Twitter users to recreate their favourite artworks using items found at home.
Even the world of fashion has responded to the need of cultural stimuli. Dior has made its Christian Dior: Designer of Dreams exhibition available to view online. Originally held at Paris' Musée des Arts Décoratifs from 2017 to 2018, and the following year at the V&A in London, the blockbuster exhibition traces the evolution of the house of Dior from its advent in post-war Paris—where Christian Dior ushered in an era of elegance with his revolutionary 'New Look'.
Dior is providing a behind-the-scenes insight into the making of the exhibition, plus a virtual tour of its many rooms, via a captivating documentary.
There is even something for the theatre lovers. The Stratford Festival launched a free Shakespeare film festival. Viewers can stream 12 of the Bard's plays through July. Each film will debut with a 7 p.m. remain available for free for a three-week period on the Stratford Festival website.
All these virtual forms of entertainment and informative options, can continue to keep us busy and learning throughout the summer months.