Willing to talk, ready to act
Doing what is needed to defend our interests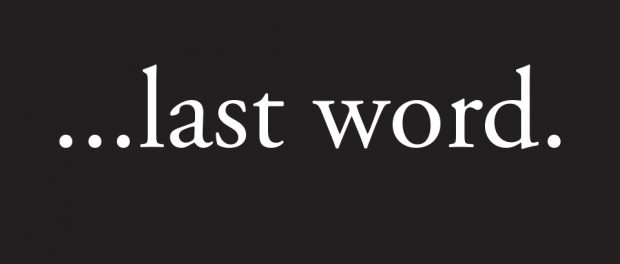 The policy direction of a new government at Queen's Park always has the potential to affect, either positively or negatively, both the working conditions of OSSTF/FEESO members and the overall health of publicly-funded education in Ontario. This is true no matter which political party forms the government, and that is why OSSTF/FEESO is constantly engaged in the political process. We have always worked, when appropriate, to maintain a meaningful dialogue with the government of the day and with the opposition parties.
When the Progressive Conservatives won a majority government in last June's election, we were understandably wary of the direction the new Doug Ford government might take. Ford had campaigned with no detailed platform, opting to rely almost entirely on a series of vague slogans about "respecting taxpayers" and cleaning up the "mess" in government. Among his few specific promises, however, was a commitment to cut six billion dollars from the provincial budget, and that was a serious concern. Any reduction in spending of that magnitude will not bode well for education or any other important public service in Ontario.
The Ford government wasted no time in getting down to business, and even over the first few weeks of its mandate we saw plenty of evidence that our initial wariness was justified. It's clear that the government not only plans to move swiftly, but that its actions are far more likely to be predicated on political ideology than on evidence-based rationale.
The impacts are already being felt by Ontario's education workers. The cancellation of long-planned consultations regarding the inclusion of Indigenous content across the curriculum will have lasting consequences, and not just in the classroom. The savings are trivial but the costs to proper implementation of the Truth and Reconciliation Commission's calls to action are incalculable, and the damage to the reconciliation process itself is sadly inevitable.
The government's short-sighted decision to take Ontario out of the Western Climate Initiative cap and trade system will also have a direct impact on Ontario schools. A fund financed by that cap and trade initiative would have provided $100 million for physical plant improvements to schools.
And of course we are all aware of the government's decision to repeal the 2015 Health and Physical Education curriculum in favour of a 20-year-old curriculum that teaches nothing of consent, sexual and gender diversity, or online safety.
These are clear cases of ideology trumping sound public policy, and there are many more. The cancellation of the basic income pilot project before any data had been returned, for example, is a clear affront to evidence-informed decision-making, and the decision to repeal the long-overdue employment law reforms achieved in 2017 under Bill 148 is a glaring indication of the government's indifference to the challenges faced by Ontario's most vulnerable workers. The conservatives have also made cuts to the Anti-Racism Directorate, scrapped the Green Energy Act, and reduced drug prescription coverage for children and youth.
Disturbing though all these actions are, none is more disconcerting than the premier's brazen proclamation that he will not be reluctant to use the notwithstanding clause in the Charter of Rights and Freedoms to override the constitutional rights of Ontarians should any of those rights—such as the right to free collective bargaining—stand in the way of his
legislative agenda.
As if all of this were not enough, the so-called line-by-line review of the previous government's spending, commissioned by Doug Ford and delivered in September by Ernst and Young, is clearly calculated to provide rationale for deep spending cuts across Ontario's public sector.
To say the least, then, the omens are extremely troubling. OSSTF/FEESO, nevertheless, will continue to make reasonable efforts to establish productive dialogues with decision-makers within the government. We do this not because we feel any affinity whatsoever for the agenda the government has been following, but rather because it is our obligation to ensure that those decision-makers hear our concerns and are aware of our members' interests.
We will make those efforts, but we are not naïve. We can see the path that Doug Ford is on, and it's a path that is very likely to bring his government into direct conflict with the best interests of OSSTF/FEESO members right across the spectrum of publicly-funded education. We are not sitting back and waiting for that to happen. We are taking concrete measures to ensure that we are as prepared as possible for whatever comes our way.
Should the government move in any direction that poses a threat to the interests of our members or publicly-funded education, OSSTF/FEESO will be absolutely firm and resolute in the defence of those interests.