Food for thought
The effects of food on society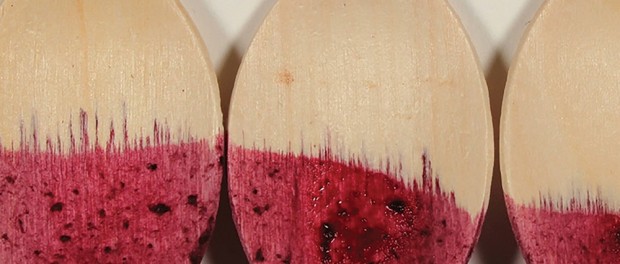 It has been a common observation of mine that the kitchen is where most people end up congregating at gatherings. There is something about the aromas, the heat and the sounds of clanging pots and dishes that creates a feeling of comfort and evokes memories that make people sociable.
Besides the obvious primal need for it, food can be used for emotional, economic and or political gains. Food can be the glue that holds a nation together or that pulls it apart.
A new light is being shone on food these days, no longer is it being used just for nourishment, but its indirect benefits are being taken advantage of, such as bio-fuel—using this one resource to help fill the void of another. An extremely worthwhile classroom resource that focuses on the great bio-fuel debate as well as food safety, agricultural ethics and technology, and the politics of hunger, is Hungry for Change. It was developed by an OSSTF/FEESO Common Threads Projects team and is accessible here osstf.on.ca/hungryforchange.
There are many social issues surrounding food that are hard to wrap ones head around such as how both an obese child and a starving one can be sitting side by side in a classroom. Or why the media continues to support stories and images that influence eating disorders. One can only hope that with so much free access to information these days, more people will become advocates for access to quality food for all to support better physical and mental health.
Twenty-seven artists, who are definitely showing great interest in food and its effects, are being featured at Harbourfront Centre's fall Visual Arts Exhibition Food for Thought. This combination of five exhibitions features works that have been created using a variety of media in response to food and all it has to offer. These exhibitions explore people's relationship with food and its personal effect, as well as its role in politics.
This free exhibit running from September 26 to December 24, 2015 includes five exhibitions. Forage, exploring the importance of food in both contemporary and historical contexts, considering environmental, social, and cultural issues; Food for Thought, displaying artwork in a variety of media that presents thoughtful, political and playful perspectives on the ways that food is grown, shared and enjoyed; Trading Places, showcasing photography by Victoria Piersig that, through travelling with a cargo of wheat from Thunder Bay to Montreal, tells a story of heavy industry and shipping infrastructure that has been displaced from the landscape by gentrification; The Utensil, demonstrating how utensils have shaped the social mores and manners of cultures worldwide with art presenting an eclectic array of beautiful utensils and Set the Table, ceramic and glass used by artists to express the long-standing and rich relationship with the dinner table.
For further information about the Visual Arts Fall Exhibitions, please visit harbourfrontcentre.com/visualarts/2015 or call
Harbourfront Centre at 416.973.4000.