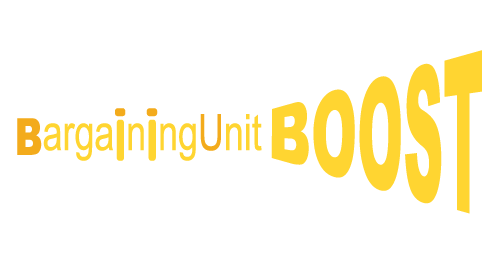 While many Members of OSSTF/FEESO start their days early opening up schools, preparing classrooms, or welcoming students, some Members of District 35, University of Guelph Technical, Administrative, Research, and Agricultural (TARA) group find their morning routines include feeding fish and checking on their cattle. This is no ordinary Bargaining Unit.
President Joe Rooyakkers and Vice President Elizabeth Copland were kind enough to give Education Forum a tour of some of their sites. While the University of Guelph is the main location for many of their Members there is also a second satellite campus and fifteen research centers across Ontario in towns such as Alma, Arkell, Bradford, Cedar Springs, Clinton, Elora, Emo, Huron, Kemptville, New Liskeard, Ponsonby, Ridgetown, Simcoe, Vineland, Winchester, and Woodstock.
The university is well known for its agricultural roots so it's not surprising that about half of the Bargaining Unit's Members work directly in the field with job titles such as Agricultural Assistants, Research Technicians, Mechanics, Security Attendants, Food Workers, and Field Crop technicians. The other half of their Membership have jobs more typical to a university setting such as Administrative Assistants, Security Attendants, and Counsellors.
At the Alma Research Centre located just outside of Elora, OSSTF/FEESO Members raise several freshwater varieties of fish including salmon, trout, and arctic char. The research completed here contributes to the development of sustainable aquaculture techniques that reduce reliance on wild fish stocks.
One of the more unusual worksites is the Ontario Dairy Research Centre. The state-of-the-art 175,000 square foot facility looks less like a barn and more like a high-tech laboratory. With a capacity of six hundred cows and heifers, the centre boasts four different automated milking systems that provide vital research data. Dairy farmers are welcome to visit to learn the most current technologies available to make their own farms more efficient while keeping their herds healthy.
Despite the exotic and unusual nature of some of their Members' jobs, Joe and Elizabeth face some of the same challenges as other local leaders. Job security, benefit provisions, and pay equity are some of the common issues that they continue to deal with. In 2019 they worked with the University of Guelph to consolidate their pension plan with that of the University of Toronto and Queen's University. Like other Bargaining Units that have sites across the province, communication has been a challenge, but one they have successfully managed.
"In addition to basic social media platforms and newsletters, we have created a travel and communications budget that allow members of the executive to be on site to work with Members on a regular basis," said President Joe Rooyakkers, "We have also purchased technology which allow our members to participate in membership meetings, lunch and learns, and university events that they would otherwise be excluded from."
Another challenge identified by Vice President Elizabeth Copland is an increase in workload and fairness: "When Members retire or vacate a position, administrative positions are being removed from the Bargaining Unit and placed into the Professional Staff Association, and remaining members aren't being compensated equally for similar work. When our Members see this, it frustrates them and creates a divide within the workplace that is difficult to manage."
Despite these challenges Joe, Elizabeth, and their executive continue to work and advocate for their Members.
"The most important thing that we can do as a local is ensure that our Members see us, know us, and know that they can approach us with anything. This is our true strength and is something that we continue to take pride in," said Joe. "Having high Member engagement builds strong locals."
Randy Banderob is an Executive Assistant in the Educational Services department of OSSTF/FEESO.