Foundational Principles-The 4 As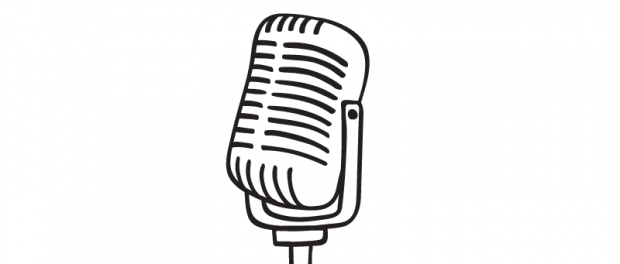 "Once you do away with the idea of people as fixed, static entities, then you see that people can change, and there is hope." – bell hooks
I never sought out to publish my ideas on anti-Black racism, yet I was forced to protect my intellectual property, as I have been perpetually forced to protect my cultural identity and Blackness from those who seek to disregard them. Truth be told, when I began my teaching career 20 years ago, the notion of working in a union space, and becoming an Anti-Black Racism Officer was never what I envisioned for myself—professionally or personally. The District 16, York Region Anti-Black Racism position created in tandem with the launch of the Dismantling Anti-Black Racism Strategy by my Board, was never one that I planned to take on, as I had been disrupting discrimination, racism, and hate, way before it became an accredited job position.
I have grown up understanding racism—often ubiquitous and furtive, existing in the atmosphere that I live and breathe, it has tried to define and change the essence of my being, yet I fight every day for my survival, my victory, and my joy above this organism that has for centruies been at the root of hate, calamity, and violence. I have been born into a world of advocacy, activism, and resilience, passed down from my mother and her mother's mother before her, interwoven through a strong cultural lineage from the shores of Guyana, Barbados, Trinidad, and originating from the ports of Ghana, West Africa. My rich cultural legacies continue to pulse in me and through me, propelling me forth in my present moment, as I affirm and solidify the abundance of Black peoples and our narratives.
The surge of interest and wanting to implement equitable and anti-racist practices by social institutions has increased exponentially after the collective and global racial reckoning experienced over the past few years. The racial violence and injustice are senseless , often resulting in tragic deaths. In my role as the Anti-Black Racism Officer, I often vacillate between being both vulnerable and exposed; I share sacred parts of my Black identity to inform and to be of purpose in the eradication of racism, while also having to be bold and relentless in challenging, and questioning organizational structures, policies and practices that uphold systemic barriers. The end game for me of this perpetual dance, is to shift our societal cultural blueprint forward in re-visioning "Blackness" rooted in our past, and present, ultimately for the empowerment of Black peoples in the future.
Foundational principles: The 4 As
I set out to design my own framework in dismantling anti-Black racism through the creation of my 4 Principles in Dismantling Anti-Black Racism: Acknowledgement, Awareness, Action and Accountability, produced as informational tenets and a poster campaign to support teachers in York Region as they abolish anti-Black racism in their pedagogical approaches, school communities, and board policies.
The intent in having these guiding principles as a structure for my portfolio was to implement deliberate and actionable steps in shifting individual mindsets through self-reflection, while examining school culture and organizational structures. The point is to have educators and education workers set priorities to create structures and measurable evidence-based goals necessary to dismantle anti-Black racism. As we eradicate systemic racism and discrimination, the list of strategies, policies, and supports must continue to evolve, as our understanding continues to grow and expand.
4 Principles of dismantling anti-Black racism
Acknowledgement: Listen to Black voices that have been impacted by racism and systemic barriers with an open mind
Awareness: Educate yourself about socio-historical impacts of anti-Black racism and Black experiences
Action: Must be relational, intentional, and sustainable, rather than performative or transactional
Accountability: Requires commitment in being cognizant and critical of inequities in organizational policies in consultation
with Black communities.
Taking back what's mine: Intellectual property
The 4 Principles, also known as the "4 As", are clear, concise, and easy to comprehend. And they were well received by members of the District and the York Region District School Board. However, with the launch of these principles, came an unexpected challenge…my intellectual property being considered as a framework to create anti-racist and anti-oppressive practices and being used in professional development training sessions without permission or proper accreditation of the source. This implementation of my work without permission or credit further perpetuates an erasure of my Black female voice in the eradication of systemic racism.
The increase of awareness in racial justice has caused those of us who have been fighting to dismantle anti-Black racism and anti-oppressive systems to further protect ourselves against having our ideas, insights, and labor taken from us, often without our mention, proper citation, or monetary provisions for our hard work. This has been done, ironically, in the name of furthering the performative practices of individuals and organizational institutions who profess to be more "equitable." Stealing the intellectual property of others is not a new phenomenon, but what has been a new experience for me, is to witness those who are in positions of power – equity trainers, administrators, educators, consultants, and professed allies who pretend to be anti-racist and anti-oppressive -uphold the same racist and oppressive practices of taking the lived experiences and narratives of Black people and cultural groups without acknowledgement of their existence and realities.
The practice of acknowledging Black contributions, creativity, and inventions must be continuous and it must be achieved by crediting and citing of sources. As illustrator Danielle Coke tweeted about justice-related artwork being taken without citation, "…you are reinforcing the same system that we are trying to dismantle. You are not amplifying us; you are centering yourself."
According to Allies for Change, a network of educators and activists who are committed to social justice and "sustaining life-giving ally relationships and communities." the following are necessary to challenge the status quo:
understanding where we stand in relation to systems of privilege and oppression, and unlearning the habits and practices that support those systems, which is lifelong work for all of us without exception;.
building authentic relationships of solidarity and mutuality, which are not possible when we try to avoid or transcend power imbalance;.
honestly acknowledging and confronting those imbalances to create authentic relationships; rooting any social change work in collaboration, humility, and accountability.
If we are fully committed to dismantling anti-Black racism and re-imagining policies and procedures that are truly anti-racist and anti-oppressive, then those in positions of power and leadership must implement accountability networks that will not only ensure credit and reference to the originator of ideas and content whenever possible, but also offer opportunity for authentic collaboration in the planning and implementation process of these viewpoints, however possible. Anything less, becomes exploitative and unfair.
Time to thrive
Dr. Bettina Love, author of We Want To Do More Than Survive: Abolitionist Teaching and The Pursuit of Educational Freedom, writes, "Freedom dreaming is imagining worlds that are just, representing people's full humanity, centering people left on the edges, thriving in solidarity with folx from different identities who have struggled together for justice, and knowing that dreams are just around the corner with the might of people power."
As I move towards my personal and collective liberation, I no longer will embrace the notion of me merely surviving within societal constructs that continue to define my Blackness and the pernicious acts of having my contributions plagiarized. I endorse the philosophies of freedom dreaming and forward movements towards me thriving, as I proudly thank my elders, and the ancestral wisdom that resides within me and through me, even as we navigate through a global pandemic juxtaposed with an endemic of institutional racism.
Carmella Goodridge is the Anti-Black Racism officer and a member of the Teacher unit and Bargaining Unit in District 16, York Region.